Centre for Translation Studies
---
Heike Reissig is DUF guest lecturer for the winter term 2023/24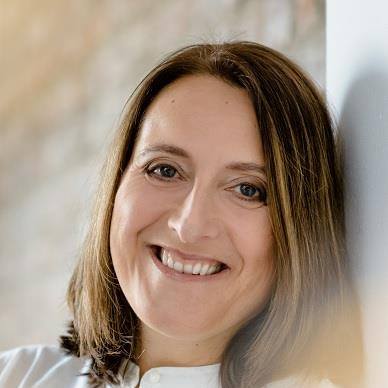 Heike Reissig is DUF guest lecturer for the winter term 2023/24. She teaches a seminar on artificial intelligence and literary translation entitled "Künstliche Intelligenz und Literaturübersetzen".
She is a translator for English and French. Having worked as a product manager in the music industry for six years, she started work as a self-employed translator specialized in marketing in the year 2000. Since 2011 she translates English novels and non-fiction by writers such as Mary Beth Keane, Lauren Weisberger, Maria Popova, and Dizz Tate.
Alexander von Humboldt-Guest Professor and CTS Fellow: Professor Ranjan Ghosh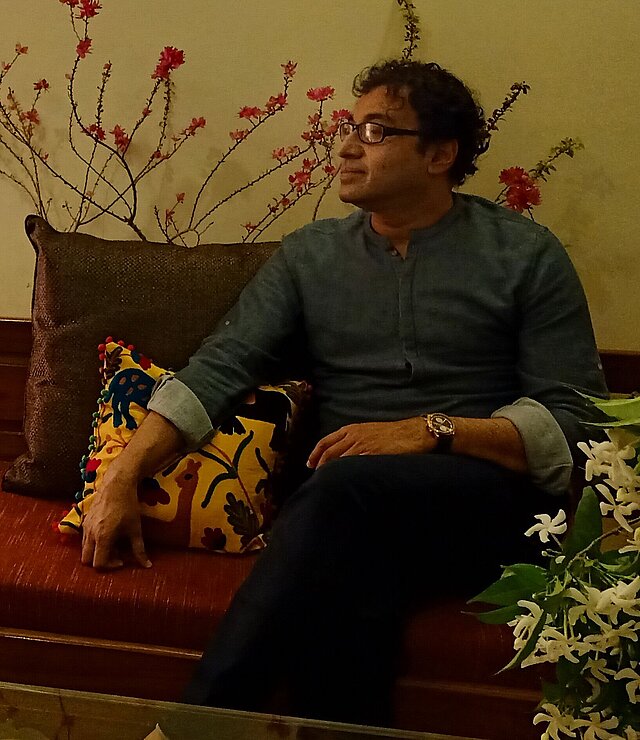 Professor Ranjan Ghosh will be Alexander von Humboldt-Guest Professor and CTS fellow during the winter term of 2023/24. Professor Ranjan Ghosh teaches in the Department of English, University of North Bengal. His many books include Thinking Literature across Continents (Duke University Press, 2016, with J Hillis Miller), Philosophy and Poetry: Continental Perspectives ed. (Columbia University Press, 2019), Plastic Tagore (Oxford University Press, forthcoming) and the trilogy that he is completing to establish the discipline of plastic humanities: The Plastic Turn (Cornell University Press, 2022), Plastic Figures (Cornell University Press, 2024, forthcoming) and Plastic Literature (forthcoming). To know more about him, see here. For more information on his upcoming guest lecture click here.
---
International intern Veysel Yaşar is joining the CTS
Veysel Yaşar is a graduate of Amasya University's Translation & Interpreting Department and an Erasmus+ trainee at HHU's Centre for Translation Studies in August and September 2023.
---
Anja van de Pol-Tegge's dissertation has been published!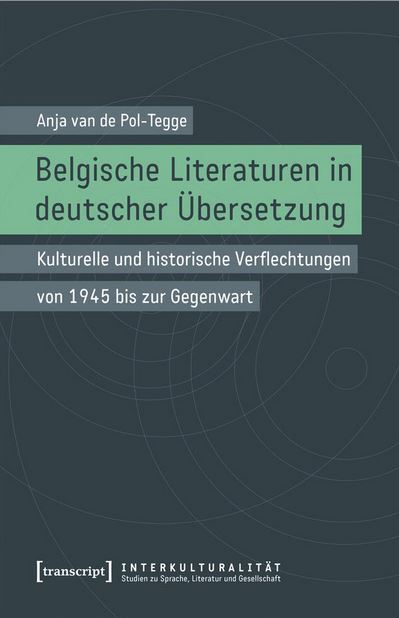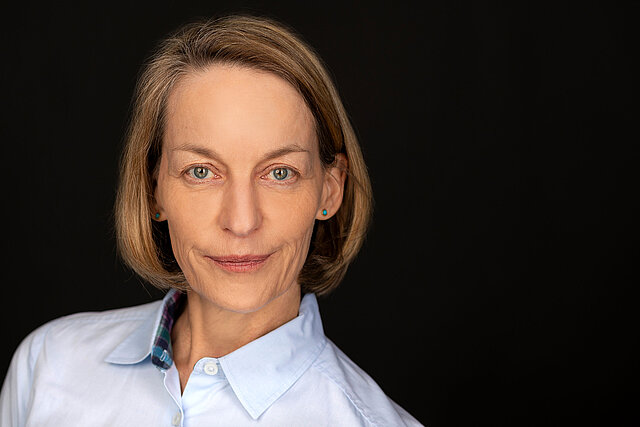 Anja van de Pol-Tegge's dissertation on post-war Belgian literatures in German translation has been published. Her monograph is the first to take into account both Belgian source languages - French and Dutch - and to use them in an innovative approach. In detailed analyses of translations of novels by famous writers such as Hugo Claus and Amélie Nothomb, she explores epistemic configurations emerging in the context of their German reception. You can find more information (in German) here. There is also a podcast on BelgienNet where Anja van de Pol-Tegge talks about her dissertation. Listen to the podcast (in German) here!
---
Again 2 DÜF-fellows to teach at HHU!
Deutscher Übersetzerfonds (German Translators' Foundation) is again funding two translators to teach at HHU in the context of a fellowship: Translator and editor of Drama Charlotte Bomy and fantasy translator Andreas Heckmann.

Read more in German
---
CTS Fellow: Dr. Belén Santana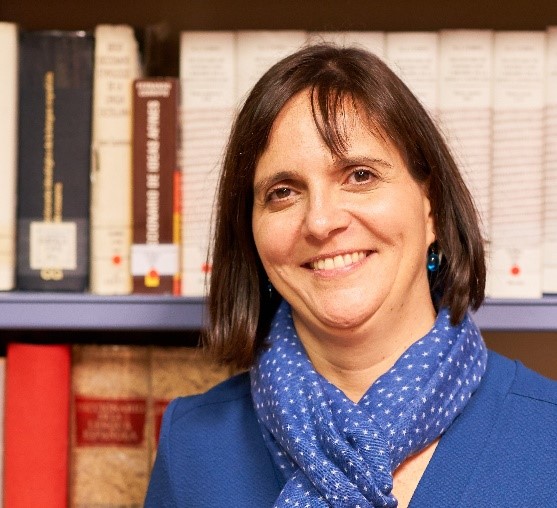 Starting in the winter term 2022/23, Dr. Belén Santana (University of Salamanca) will take up a one-year fellowship at CTS_dus.
Conference report: Translation and the Archive
International Symposium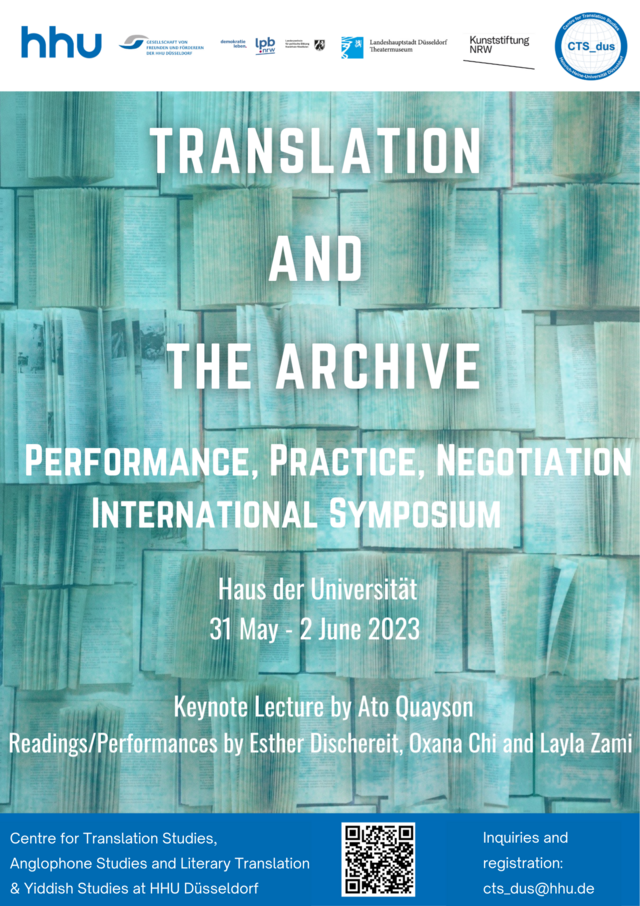 This international and interdisciplinary symposium explored the interdependency of repositories of memory (archives) and their translation. We assume that the relationship between acts of translation and the construction of archives is multi-​​directional, and that translation and the archive are mutually constitutive: Not only do archives require translation but acts of translation definitively also require archives in turn.
Read conference report here
Visit conference website here
---
Congratulations to Hypolite Kembeu
We congratulate Hypolite Kembeu on the successful disputation of his dissertation on the topic: "Politisch korrekt übersetzen? Zum Einfluss von sozialhistorischen und -politischen Faktoren auf das Übersetzen von postkolonialen afrikanischen Literaturen ins Deutsche."
Read more in German
---
3 Consolidator Grants awarded to CTS members



Three members of the Centre for Translation Studies Düsseldorf have been awarded Consolidator Grants by the renowned European Research Council.
CTS member Prof. Dr. Miriam Edlich-Muth was awarded a grant for her interdisciplinary project Post-REALM ("Post-National Reconceptions of European Literary History"). In her research she uses approaches from the fields of digital philology, material culture and translation theory to analyse the processes of translating and disseminating texts across dialectal, linguistic, and cultural borders in late medieval Europe.
Dr. Eva Ulrike Pirker was awarded a grant for her project "Meritocracy and Literature: Transcultural Approaches to Hegemonic Forms". Her general research focuses on the field of Anglophone, Postcolonial Literatures and Cultures and the examination of transcultural as well as intermedial processes in literature and other art forms.
Another grant was awarded to Prof. Dr. Eva-Maria Troelenberg for her project "Machinery Rooms of the Mediterranean, 1800-present: Images and Visual Archives of Movement and Acceleration". Her research focuses on visual and material encounters in contact zones.
More information on the European Research Council grants and on the members' projects can be found here.
More information on the CTS members and their areas of research can be found here.
---
DÜF fellow Christine Ammann to teach at HHU!
In the summer term 2023, Christine Ammann teaches in the department of literary translation at HHU. For many years, she has been translating fictional and non-fictional texts from the Italian, French, and English languages and is now teaching a seminar titled "Natur übersetzen: Die Übersetzung von Nature Writing", dealing with the tensions between the fictional and non-fictional. You can find more information (in German) here.
---
The contributions to this volume emerged from a seminar project that explored processes of translation, adaptation and performance and investigated moments of signification emerging from cultural, linguistic and medial borderlands. The podcast scripts, interviews and introductory reflections assembled here raise such questions as: What happens in the 'spaces between' that open up in processes of transposition, translation or intermedial transfer? How do those spaces influence the construction and consolidation of language and forms of articulation, how do they impact conceptions of identity and alterity? And to what extent do those borderlands of linguistic, literary and medial re-creation reflect back on the ever-shifting conditions of human existence and conviviality?
Find details and downloads here.
---
Timescapes – aller-retour
Book Launched September 1st!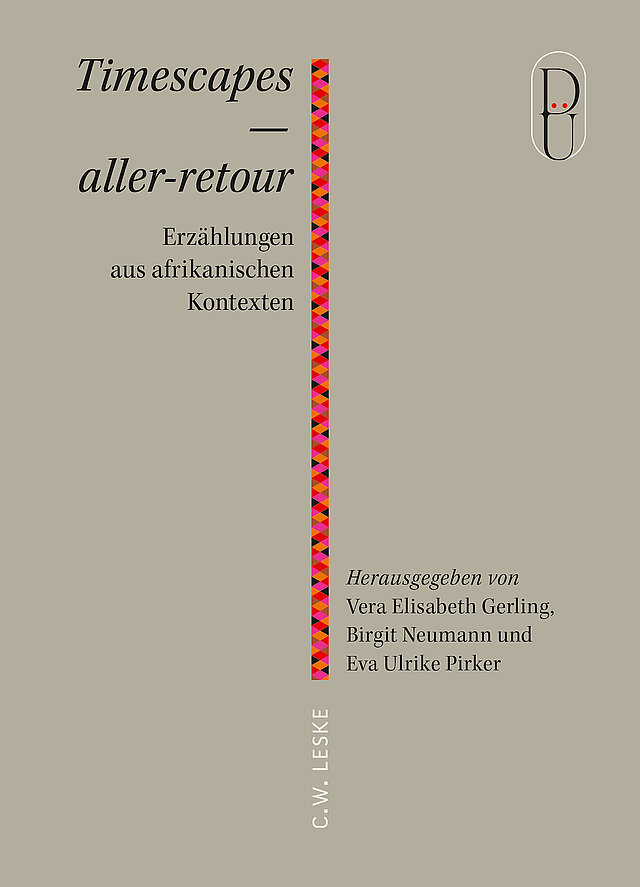 This volume in the series Düsseldorf übersetzt includes twelve narratives written by six authors, and presents a variety of themes revolving around the passing of time: individual and collective memories of the past and visions for the future, that are both deeply personal but also political. This is the first publication of the stories in German translation. They are presented along with the English and French source texts, some of which have been specifically commissioned for this volume. This work offers a unique opportunity to encounter new literary voices.
You can find a preliminary review here.
Read a German-language review.
---
General inquiries:
Inquiries to members of the CTS_dus: Members
---