Literatur im globalen Lizenzraum
German-language lecture by Alexander Nebrig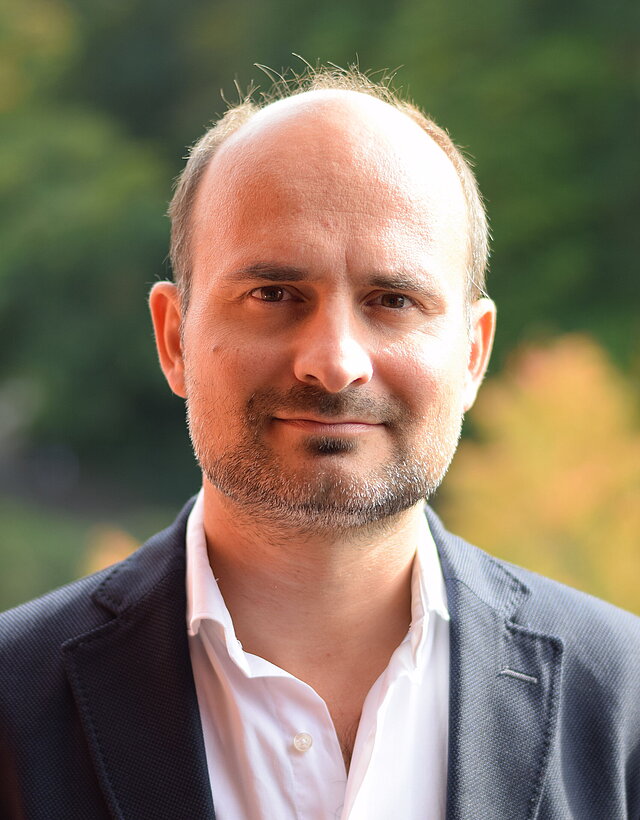 Der literarische Übersetzungsverkehr wird durch das Urheberrecht geregelt – mit Folgen für die Gegenwartsliteratur: Bücher können in der Regel nur einmal übersetzt werden bzw. sind Übersetzungen exklusiv; Übersetzungslizenzen müssen von Verwertern wie Verlagen erworben werden; Kürzungen, Änderungen oder auffällige formale Abweichungen müssen vom Urheber autorisiert werden; es konkurriert ein nationaler Markt für Übersetzungen ungeschützter Werke mit einem internationalen Lizenzmarkt für geschützte Werke.
Der Vortrag möchte im ersten Teil den interlingualen Lizenzraum historisch und systematisch vorstellen und im zweiten Teil am Beispiel der deutschen Literatur fragen, wie der interlinguale Lizenzraum das Schreiben und Handeln von Schriftstellerinnen und Schriftstellern verändert hat.
Entry free of charge. No registration required.
Alexander Nebrig is professor for New German Literary Studies and works on the history of translation, in particular the translation of French literature into German during the Age of Enlightenment. His current research focuses on the crossroads of the history of poetics and the history of translation rights since the 19th century. Using German-​language as an example, he examines how authors conceive their works for a multilateral audience and how literature changes as it stages multilingual configurations.